If you wish to help us financially you can make a bank transfer to our account, a cash donation in our clinics, or send a cheque to our office. Use Donations on the menu for further information, or just click
here
.
We also welcome service users to get involved with our project. Volunteers are offered training and support alongside their clinical work experience and are an integral and valued part of the staff team.
If you would like to volunteer please get in touch with us
here
.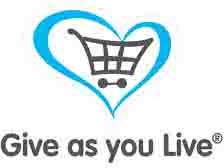 You can help Pathways to Health for free when you shop online using
Give As You Live
. An amount proportional to what you spend is donated to Pathways to Health at no extra cost to you.
Over 4000 stores and services including many big high street names belong to this scheme.
You must first sign up to Give As You Live and enter Pathways to Health as the charity you want to support. You can then search for the retailer you want and start shopping.
Once registered, you can get family and friends to support us too, and see other opportunities for you to shop in-store and compare travel, insurance, or gas and electricity.